Title: Timid Tyrant
Rating: Totally G, man.
Notes:
timidtyrant
totally saved my ass and put her time into helping me with a problem that didn't really concern her, I was a dunce too so her patience was really appreciated. So, as a gift, I drew this for her, with is an arty version of a photo of her which you can find
here
...or maybe it's friendslocked, I dunno. Anyway, this took me about four hours to get right, and was a lot of fun because I'm not very good at painting and this was good practice.
Anyway-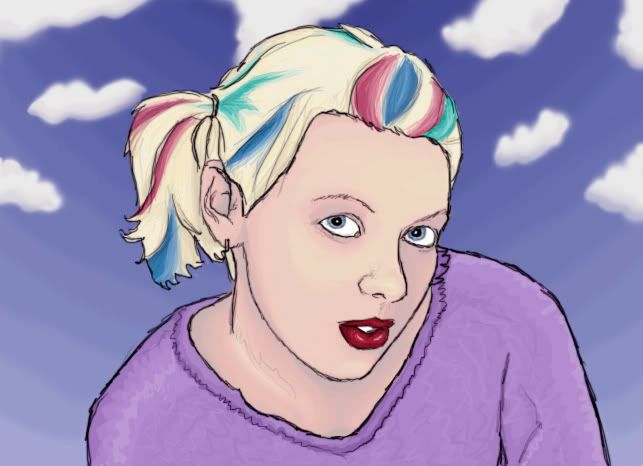 I <3 you, TT! ^_^d
comments: Leave a comment